1 Yapei Link, Airport Residential Area, Accra, Ghana
Tel GHANA +233 (0) 244 029430 / CANADA +1 604 710 8442 / info@goknet.net
Board of Directors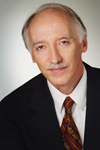 Douglas R. MacQuarrie, P.Geo.
Managing Director
Mr. MacQuarrie founded the Company with Mr. Godfried Opong Kesse, the former Director of the Ghana Geological Survey (1973 to 1993); and with Canadian Prospector Eric Ewen. Mr. MacQuarrie is a consulting geologist / geophysicist specializing in gold exploration. He received a combined Honours degree in Geology and Geophysics from the University of British Columbia in 1975. He has worked continuously in mineral exploration for 41 years, the last 23 years exploring for new gold deposits in West Africa. He is responsible for acquisition and or discovery of significant gold deposits in Canada and in Ghana including, as former CEO of PMI Gold Corporation, the +5 million ounce Asanko (Obotan) mine in Ghana. Mr. MacQuarrie is President and CEO of Asante Gold Corporation (C:ASE). He serves on the Board of International Corona Capital Corporation (TSXV:IC) (formerly Rockland Mineral Corp., TSXV:RL). He is a resident of British Columbia, Canada.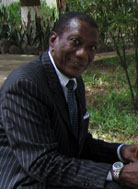 Thomas Ennison, LLM
Director
Mr. Ennison is a Barrister and Solicitor of the Supreme Court of Ghana. He is former Ambassador to Italy and adviser to the United Nations on mining law; former Executive Director of PMI Gold Corporation, 2005 - 2013.

Nana Prah Agyensaim VI,LLB, BA (Hons)
Director
Nana Prah Agyensaim VI, known in private life as Wellington E. Jonah, was born in Obuasi. He obtained an LLB / BA (Hons) Business Law from Metropolitan University in London in 1976. He served as Company Secretary to Arnold and Sons (Exporters) in London from 1976 to 1977 and then served as a Legal Officer at the Ministry of Trade, Ghana from 1977 to 1983. He has been a Business Law Consultant and Lobbyist since 1983 and has also been serving as the Chairman/Managing Director of Industrial & Engineering Services (Gh) Ltd. since 1985. He was called to the Ghana Bar in 1995. He is Member of Minka-Premo & Co. and a Board Member of Bayport Financial.Services (Ghana) Limited. He serves as the Chairman of the Board of Directors of Leo Shield Mining Exploration of Australia (listed on Australian Stock Exchange); a Board Member for Regional House of Chiefs. He has been Chairman and Director of several international bodies and corporations. He served as Chairman of Tema Development Corporation and the Director of GHACEM Company. He was the Executive Chairman of Interoc Ghana Ltd. from the year 1996 to 2000. In addition, he served as a Member of the Council of State – Advisory body to the President of Ghana. He served on the Member of State Committee for Economic Co-operation on Bilateral Trade with Ivory Coast and the Member of Government's Negotiating Team on Bilateral Trade with Bulgaria. He currently serves as the Board Chairman of Perseus Mining Company; the Chairman of GHACEM Cement Foundation and a Board Member of GHACEM Company; and is the Life Patron of Assin North Council of Chiefs.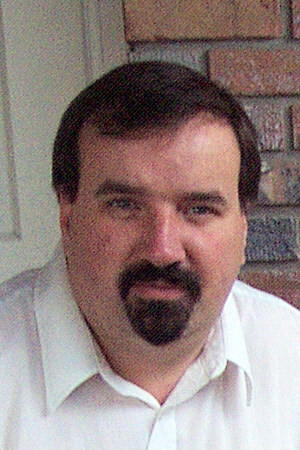 Adrian Wade, Ph.D., MCIC, MRSC
Director
Dr. Wade is an analytical chemist and computer scientist. He is co-owner of Ursa Technologies Ltd. (founded 1994), which provides chemistry consulting services and undertakes research and development in process analytical chemistry and environmental protection. Previously, he taught analytical chemistry at University of British Columbia (1987 to 1994) and was a Visiting Research Associate at Michigan State University (1985 to 1987). He has published over 50 scientific papers.
Management

Herman Arhin
Corporate Secretary
Mr. Arhin holds an MBA from University of Ghana Business School and a B.Com. from University of Cape Coast. He serves on the Board of ASC Mining Limited, a subsidiary of Asante Gold Corporation. His experience includes six years of senior audit and advisory management responsibilities with MOA Consult, a chartered accountant firm. For almost five years he provided financial and management support to Adansi Gold Co. Ltd. He has been involved in major projects in Ghana, including
Realignment and Restructuring of the Ghana National Commission on Children
.